Step By Step

How to enable "Analytics" tab
 
The result of the Installation/Setup steps (How to Implement the Power BI DPX Reporting Tool) produced set of DPX*.csv files on the Master server C:\Catalogic\DPX directory. We also have Power BI Template "DPX-BI-Template-V1.pbit" in the same C:\Catalogic\DPX.
Running Power BI Visualization tool, we can see different data points and analyze DPX environment. This information can be refreshed manually.

If the information is useful and the user wants to see it on a regular basis - Automatic refresh/distribution of these charts is also possible and the customer should talk directly to Microsoft regarding Auto-refresh/distribution capabilities via Power BI Gateway.
When automatic refresh/distribution via Microsoft is set up, we can integrate Power BI Visualization directly into DPX GUI by performing following steps:
Publish predefined Power BI template.


         Follow steps of the "Publish wizard" to publish your data. (In the process you will be asked to create your *. pbix file, for example Analytics-DEMO222.pbix).
 
         Open Microsoft Web location and Publish report by choosing File->Publish to Web.



This will produce URL Link that you can Copy and embed into DPX GUI.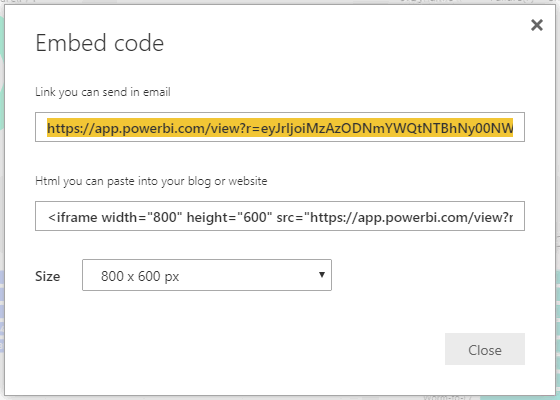 2. Provide published URL to the DPX->Configure Enterprise window. 

         Click on Enterprise icon; navigate to the bottom of the screen to the "Analytics URL" field; Paste the URL from the previous step; and click the Apply button.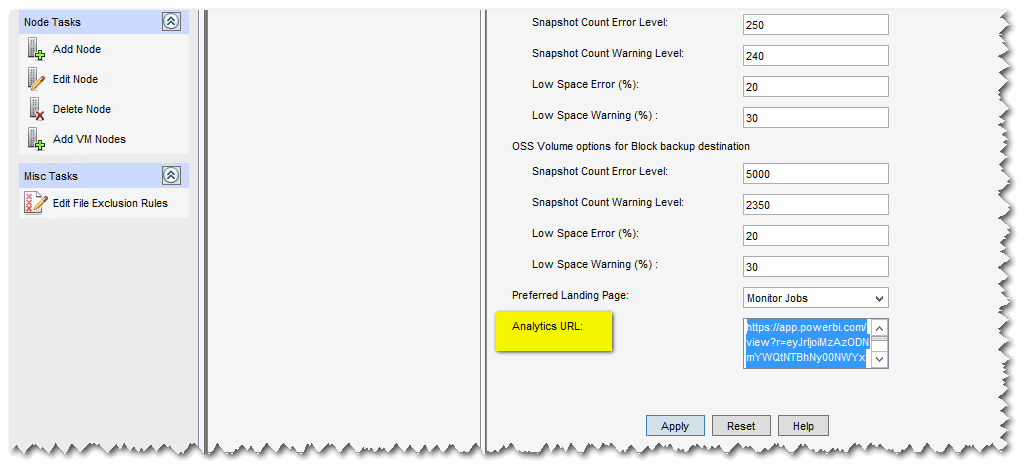 At this stage DPX "Analytics" tab should be enabled. Data in the "Analytics" tab will be refreshed on the schedule defined by the Power BI Gateway (once a day or several times a day).